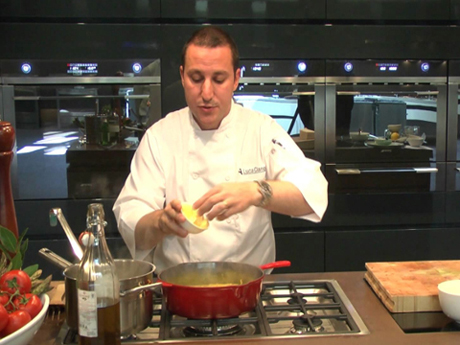 International Chef. Man of ideas.
"I describe my cooking as simple, fresh and seasonal, with different approaches called upon dependent on the occasion. I love experimenting with new ideas and products, and continually challenging myself to extend on the knowledge of food I have gained throughout my years of cooking." Luca Ciano was born and raised in Milan by an amazing family from whom he inherited his passion for food and respect for people. "I started cooking with my Mum and Grandma when I was 8 years old, taking my first few steps with them in the direction of becoming a chef." Since those days, Luca has been many places and done many things in restaurant kitchens. His career includes a stint at the famous 2 Michelin-starred restaurant "Il Luogo di Aimo e Nadia" in Milan, and further international experience at London's Millennium Gloucester Hotel, Relais & Chateaux in Bermuda - and in Australia at the Sheraton on the Park, The Westin in Sydney, and Cypress Lakes Resort in the Hunter Valley. In 2001/2002, he participated in the Salon Culinaire International de Londres Competition, where he was awarded a medal for Senior Pasta Class, and a Merit Award in the Nestlé Master Chef Grand Prix. 2008 saw Luca join the pasta professionals, Barilla Australia, where he planned and established the "Casa Barilla" cooking school. Here he continues to offer regular hands-on cooking classes and demonstrations in Sydney. Based on regional Italian gastronomy, and showcasing the breadth of Italy's cuisine, he has travelled with this concept around Australia, New Zealand and many Asian countries. In 2012 he was awarded in Italy by APCI (Professional Italian Chef Association) 'LES TOQUES BLANCHES D'HONNEUR', HONORARY PROFESSIONAL CAREER AWARD. Luca has been a regular contributor to Australian and international cooking and lifestyle publications such as BBC Good Food Magazine from 2010 to 2013, where several of his signature Italian regional dishes were published on a regular basis. Today, Luca Ciano is consulting for restaurants, magazines and Italian brands in Australia and around the world.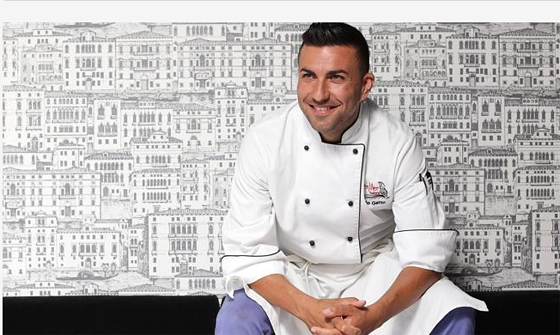 No.1 Trattoria – now "Street Food Italian Style".
The colourful Gatto Matto Trattoria in Five Dock became incredibly popular, together with Chef/Restaurateur Paolo Gatto. In a short time, it received many awards including being recognised by the Italian Chamber of Commerce as "Italian Quality Restaurant" through the Chamber's "Ospitalità Italiana". But Paolo has now moved on to something new. He had another heart-felt ambition - to bring some Italian "street style" food to the area for some time. "This is the kind of food I ate growing up in my hometown in Sicily," he said. "While Italians love to sit, talk, eat and drink, they also like to grab a quick snack, before having a proper, sit down meal late at night. In city backstreets and alleyways all the way from Naples right down to Sicily, you will find, rustic eateries selling mouth-watering street food." These cheap and cheerful dishes have now landed a starring role in the hot inner west eatery SUD, Paolo's new venue in Concord. It's a bold attempt to replicate everything from the taste, to the look and vibe of southern Italy's laneway gems. Paolo, together with strong right-hand, his wife Rita, wants to expand knowledge of street food and other trends to help inspire menus at their new restaurant venture. SUD is a place to enjoy a different dining experience - so we say Benvenuto e Buon Appetito.
Mario Batali: King of New York dining
He didn't start off in kitchens. Raised in Seattle, Mario Batali attended high school in Madrid and studied Spanish theatre at University. Then he switched. Mario enrolled in Le Cordon Bleu in London, his first formal culinary training. After a few months, he withdrew – for the golden opportunity to apprentice with London's legendary chef Marco Pierre White. Followed by 3 years training in a Northern Italian village. Then the much more experienced Mario returned to his native US ready for bigger things. Early start-ups were in New York "neighborhood joints" like "Rocco's" and "Po". Then the breakthrough! Mario teamed up with Joe Bastianich to open "Babbo Ristorante e Enoteca" on more upmarket Waverly Place in 1998. There he realised his cooking ideals: use the best local ingredients as simply as possible and serve them with flourish and joy. Today, Mario is one of the most recognised and respected chefs worldwide. He and Joe have created a successful restaurant empire that spans New York, Los Angeles, Las Vegas, Singapore, and Hong Kong. Mario won the James Beard Foundation's "Best Chef: New York City" award 2002, and in 2005 the James Beard Foundation awarded Mario the "Outstanding Chef of the Year." Today, Mario Batali happily "rattles the pans" in Manhattan's hottest dining destination, "Del Posto Ristorante". The menu caters to lovers of experimental Italian cuisine. Dishes change frequently with inventive pastas such as the Semolina Crespelle with Sweet Garlic, Pancetta and Pesto, and some highly original fish preparations. Mario looks a little theatrical in his profile picture above, but New York diners are no doubt happy he chose the kitchen not the stage.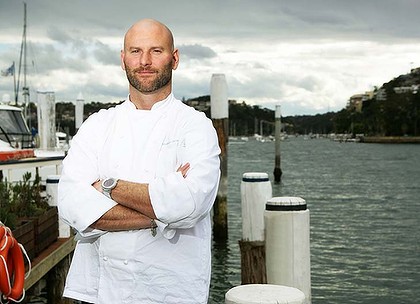 Alessandro Pavoni: water views & restaurant visions
Today, he is co-owner of Ormeggio at The Spit, and Via Alta (previously High Street Bistro) in Willoughby – and he has recently opened a more casual separate dining venue next to Ormeggio – which will also service the Middle Harbour yachting & boating crowd. Alessandro Pavoni began his career in northern Italy, in Brescia, working at restaurant Carlo Magno. Following this he had rewarding stints in some Michelin-starred venues – La Rotonde in France and Villa Fiordaliso on beautiful Lake Garda. Looking for different horizons he worked at the famous Restaurant Lido in exotic Bermuda, before relocating to Sydney in 2003. He took up the role of Executive Chef at the Park Hyatt in 2005, finally opening his own dream restaurant, Ormeggio in 2009. This has been a Hatted restaurant ever since. Then in 2013, Alessandro joined forces with renowned and respected restaurateur Bill Drakopoulos. Together with Head Chef Victor Moya, the trio is excited about their new Italian "street food" venue, Chiosco by Ormeggio, ready to provide meals, takeaway and catering to local boaties and Sydney diners at large.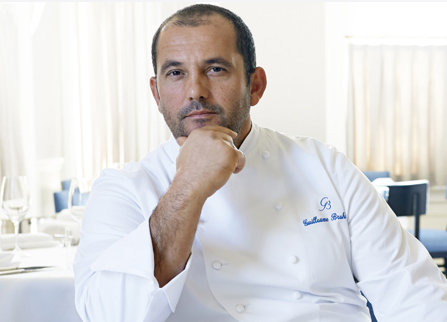 Guillaume Brahimi: in the French style
French-born Guillaume Brahimi is one of Australia's most respected chefs, and has operated some of Sydney's most acclaimed restaurants. In France, after a two-year apprenticeship, 19 year-old Brahimi grasped the golden opportunity to work with master chef Joel Robuchon in his "Jamin" restaurant in Paris. In just 4 years here, he progressed to the position of Sous Chef. Relocating to Sydney, he opened his first restaurant, "Pond" and then ran "Bilson's" at Circular Quay, later renamed Quay – where he earned Three Hats from the Good Food Guide. In late 2001, Brahimi won the prestigious contract to take over the flagship restaurant at the Sydney Opera House, opening in November 2001 as Guillaume at Bennelong. The restaurant went on to win most major accolades in Australian food; it held Three Hats in 2007 and 2008. In 2013 Brahimi and his team regained their three-hat status in the 2014 Herald Good Food Guide, and Brahimi was awarded Vittoria Legend Award for his outstanding long-term contribution to the restaurant industry. Brahimi and his acclaimed team opened their new restaurant, Guillaume in August 2014 in Paddington. In 2009 Brahimi had formed a partnership with Crown Entertainment Complex (Melbourne) and opened Bistro Guillaume, which has held one-hat since 2012. In the same year, Brahimi opened his second Bistro Guillaume in Crown Perth, which also won one-hat in 2013. His partnership with Crown Melbourne strengthened when he was appointed Culinary Director for the next three years.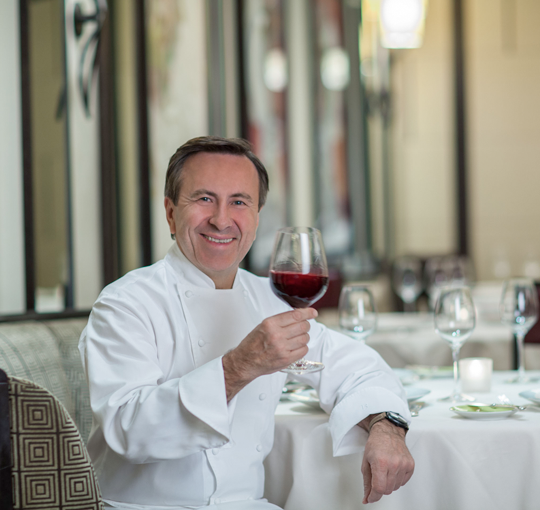 Daniel Boulud: French cuisine to the world.
Why settle for just being a top-rated chef, when you can become an international brand and a world industry? Daniel Boulud is Chef-Owner of 7 restaurants in New York City and 6 more in national and international locations. Raised on a family farm in France, Daniel may not have had all this in mind when he arrived in the US in 1982. However, he remained inspired by the rhythms of the seasons - and menus driven by fine ingredients. The success of this approach is reflected in his amazing rise, step by step, in just over 30 years. He has become renowned for the contemporary appeal he adds to soulful cooking, rooted in French traditions. A major strength in all of this has been his ability to apply his expertise with flexibility, not only in different countries, but across a wide range of venues and cuisines: fine dining, kitchen-and-bar formats, upmarket cafes, charcuteries and Mediterranean styles. Along this colourful route, Daniel Boulud has earned Michelin stars, membership of the elite Relais & Châteaux body, several James Beard Foundation awards - and the ultimate accolade of his country of origin, Chevalier de la Légion d'Honneur from the French government. Pretty good for a country boy!