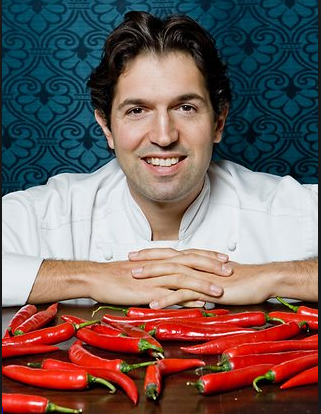 2016 Number 1 Chef Top Restaurant Chef Australia
I have never wanted to be anyone else. Ihave never wanted to do what anyone else is doing. I just want to be the best I can be.When it comes to trends I do not follow them. Good cooking is timeless. You just do your own thing and be happy with that. I never worry about what everybody else is doing.I normally do not have food vices but the last four months Ihave been really bad. It would have to be sweets of any kind. Lollies, dessert, biscuits, if there is something sweet around I will have a crack at it. It is tradition at Attica that if you work the late shift you bring these treats in that wed never cook with. I have really got to stop that.I went to a small Chinese restaurant in Geelong called Wai. The chef has come out from Hong Kong four years ago and has opened his own restaurant. He is like a proper, staunch and the food is absolutely delicious, completely off the radar. Nobody has ever heard of it. I go there probably once a week. I went there by mistake and it blew my mind how good it was. You are talking dishes that are 10 or 12 dollara and he does this dish which is fried milk and seafood which is absolutely delicious with lobster and noodles in it. I am relieved I do not have to drive to Melbourne to get quality Cantonese food.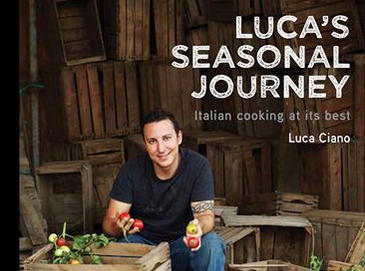 Luca Ciano: Personal recipe favourites from a master Chef
NEW BOOK. International chef, Luca Ciano, has brought together the freshest, in-season produce to create signature Italian dishes that indulge the sensations. Light meals with tomato and basil for those hot summer days - heart-warming, classic Italian dishes using fennel and olives in winter - the tastes of mushrooms and chestnuts in autumn - and the freshness of asparagus and artichokes in spring. Be inspired by the recipes that will bring a fresh excitement to your cooking. From field to plate, discover seasonal cooking with fruits, vegetables, meat and fish when in season and at their best in "Luca's Seasonal Journey." Luca Ciano was born in Milan and raised by an amazing family from whom he inherited his passion for food and respect for people. His career to date includes working in the most prestigious international dining venues and wide experience on the Australian restaurant and hotel scene. He has been a regular contributor to Australian and international cooking and lifestyle publications such as BBC Good Food Magazine from 2010 to 2013, where several of his signature Italian regional dishes were published on a regular basis. Luca now consults to restaurants, magazines and Italian brands in Australia and around the world, providing guidance and assistance in their daily operations.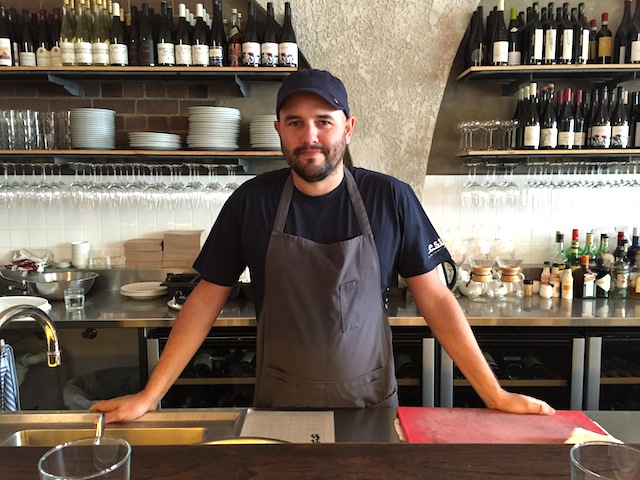 Mat Lindsay, Ester: wins Two Hats again!
Chef Mat Lindsay, and his great crew at Ester Restaurant, have kicked off 2016 in a positive frame of mind. The popular restaurant in Chippendale has retained the Two Hats they were awarded last year. Opened only in 2013, Ester under Mat did not take long to make an impression, being named Best New Restaurant in 2014, and receiving an immediate Two Hats award. Matt grew up on the mid north coast in Wauchope, then moved to Sydney in 1999 to initially pursue a career in graphic design. Fortunately for Sydney diners, he started working in the kitchens of Rockpool and has been cooking professionally ever since, climbing the cuisine ladder to bigger and better things. Before opening Ester, he gained further and valuable experience at Berta restaurant, then at 121bc Wine Bar – graduating to Head Chef at Billy Kwongs in Surry Hills. Mat also notes that extensive work and travel through Europe and Asia helped greatly in growing and expanding the menu and kitchen skills he now brings to diners at Ester.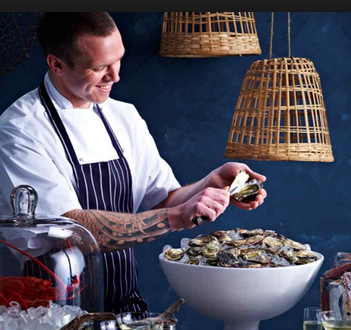 New captain for the Light Brigade
That stunning architectural and social treasure of the Eastern Suburbs, the art deco Light Brigade Hotel, has welcomed a new and exciting chef. Marco Adler, former Executive Chef of Fresh Catering, will be putting a fresh stamp on dining here with the venue re-named Brigade Dining. This will see a shift away from the previous Italian cuisine to a more ModOz contemporary menu. The physical venue has been renovated to welcome diners to a lighter, airier ambience. And as Marco promises: "there are no real boundaries to our food". Dishes such as Slow-cooked Beef Ribs, Kingfish Carpaccio, and Lamb Sweetbreads back this up. And Brigade Dining is extending its service hours to Lunch and Sunday Brunch. With its unique location - being handy to major neighbouring attractions like Allianz Stadium, Sydney Cricket Ground, Randwick Racecourse and Centennial Park - Marco is keen to welcome new visitors to taste and try Brigade Dining's new offerings.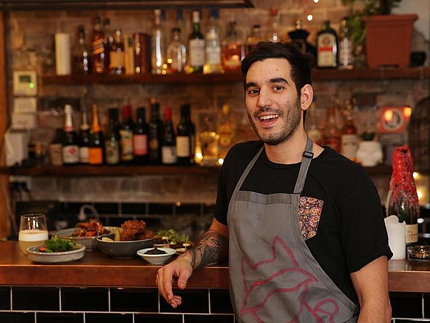 Young Talent Time: Julian Cincotta
Just check this brief resumé for an upwardly mobile young chef… • Childhood experience: Growing up in an Italian family in Sydney's suburbs. Assisting his aunties to harvest and bottle tomatoes for traditional Italian passata. At times, helping his uncle make wine. • Youthful experience: Regularly helping out at his parents' Westmead café. Gaining his first apprenticeship at Courtney's Brasserie, Parramatta. • Moving up: A first job that was rich in experience at the fabled Rockpool. • Overseas adventure: Reaching new levels of the restaurant stratosphere, working at the legendary Charlie Trotters, plus Alinea in Chicago and Morimoto, New York. Back home, kept his feet on the ground, again helping out at the family café. There's now a lot more to chef Julian Cincotta, recognised in the Sydney Morning Herald Good Food Guide 2015, with the most prestigious encouragement award in the industry – the Josephine Pignolet Young Chef of the Year. To quote the award's founder, Damien Pignolet, in the Sydney Morning Herald:"Julian has remarkable loyalty," Pignolet says. "To the chefs he has worked with, including Neil Perry, whom he speaks very highly of, and to his family, having returned several times to work in their cafe." Cincotta's considerable kitchen talent also made an impact. "Julian is a superb cook," Pignolet says. "At a dinner at Nomad, he cooked the Provencal fish soup that we served at Bistro Moncur for 20 years. It was the finest example of that soup that I have ever tasted." More recently, he worked at Nomad in Surry Hills, as sous chef alongside head chef, Nathan Stasi. We watch for Julian Cincotta's star to keep rising. (Picture: Daily Telegraph)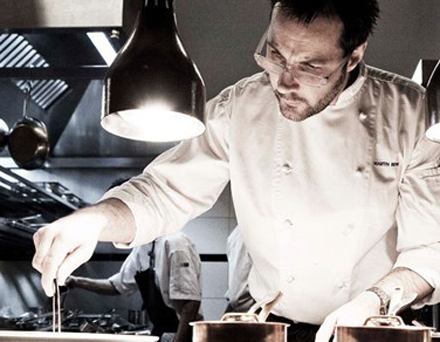 Australia's Top Chef: the pick of his peers.
Martin Benn began his career in London, learning French gastronomy under Michel Lorrain at the Oak Room, and later moved to Criterion to work alongside Marco Pierre White. Following a move to Sydney, Martin was employed as Sous Chef at Tetsuya's, with an ambition to one day become Head Chef, which he achieved in September 2000, at the age of 25! Here he developed his mastery in Japanese cooking techniques. In 2009, together with renowned seafood specialist, George Costi, he opened Sepia, where he blends fundamental French cooking techniques with distinctive Japanese influences. In the inaugural The Australian Financial Review Australia's Top Restaurants, presented by Qantas Airways and Vittoria Coffee, Sepia was ranked first and the venue's head chef Martin Benn has been named the country's Top Chef. In an Australian first, chefs and restaurateurs from 500 venues across the nation voted for their favourite dining experiences. "To be chef of the year from a publication is one thing but to be nominated or win Chef of the Year from a peer vote, then that's the pinnacle of what you could ever be," Sepia's Martin Benn says.