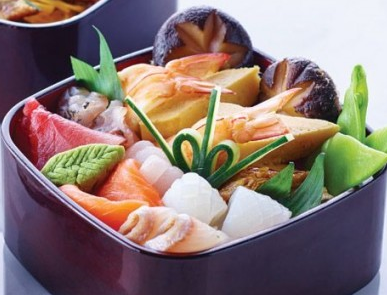 Restaurant moves: hot new happenings
Here are some quick snippets on new trends and owner moves on the Sydney dining scene. SUBCONTINENT: Bangladeshi street food will feature at "Bang", opening soon on Crown Street, Surry Hills. MALAYSIAN-CHINESE: "Hawker" is the name of the restaurant, and Hawker food its speciality. Just opened on Sussex Street. Grilled stingray, anyone? BIG BOYS TOYS: A couple of major local Restaurateurs/Owners have recently made interesting moves. Peter Petroulas, owner of "Prime" and "Intermezzo" at Sydney GPO, has secured and re-named Balmoral's Awaba Street Cafe. It will relaunch as "Beach House by GPO" with an Italian menu. Meanwhile, John Szangolies is making a colourful impact with "Sake Restaurant & Bar", and some stunning modern Japanese dishes, at The InterContinental Hotel, 33 Cross Street, Double Bay.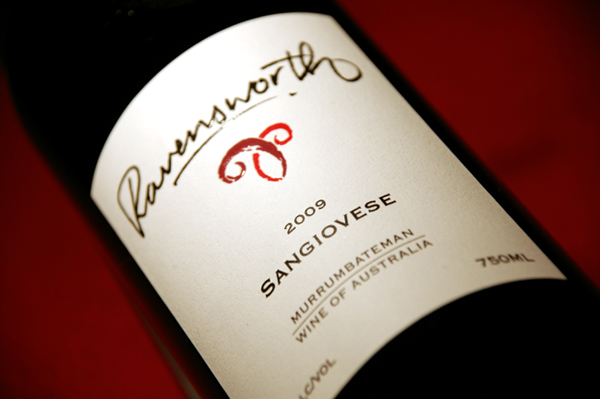 And Noah said...
"I don't care where the water goes --- if it doesn't get into the wine." How right he was. And how lucky are we in Australia, with the incredible range of wines and grape types available across all States and regions. And then there's the production of overseas grape types by local winemakers. In reds, take Sangiovese; it's available from at least 10 major or midsize wineries. Tempranillo is also being developed by many local winemakers. And in whites, Albarino and Fiano are starting to appear under Australian labels. Now it's up to us, the everyday consumer/wine drinker to support these adventures. After all, we tend to be creatures of habit, we find ourselves ordering a safe wine that we know. Well, why not open your mind and try something different. Restaurants are offering more variety, so look closely at wine lists. Talk to wine waiters and sommeliers. And you could discover a totally new and rewarding wine experience.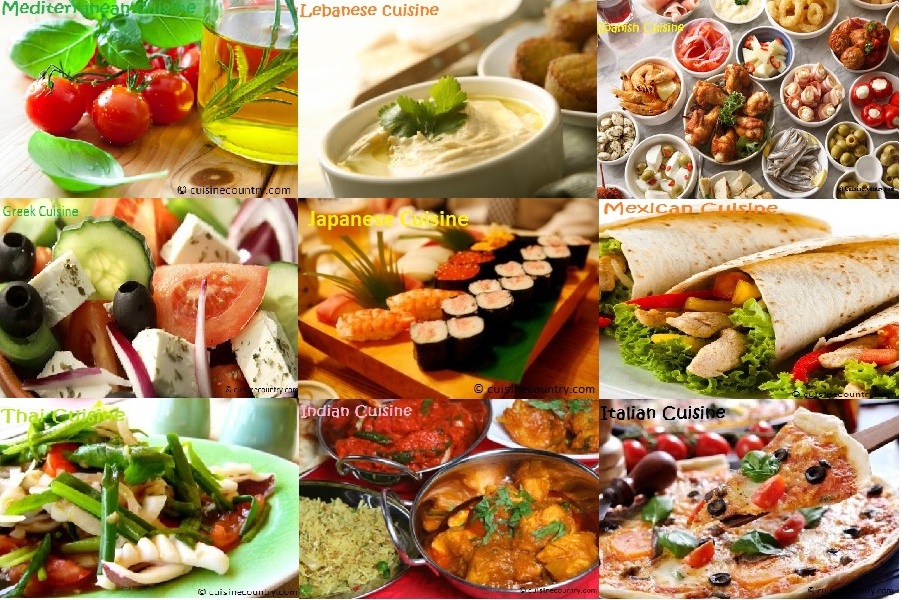 New Sydney dining: world kitchens rule!
Both diners and restaurateurs continue to make Sydney one of the most cosmopolitan food capitals in the world. Just check this quick round up of current and coming attractions. JAPANESE: A quick bite with legendary noodles in a popular eatery, Ramen-O-San, in Falcon Street, Crows Nest. Or dine more upmarket at the new Toko offshoot, Tokonoma – offering a superb menu and stylish setting, in Bridge St, City. GREEK: Exciting news for the Civic Hotel on Pitt Street, where Peter & Eleni Conistis put this pub diner on the map years back. My Kitchen Rules contestants, twins Helena & Vikki Moursellas to open Civic Bistro in April. MEXICAN: A burst of colour and food fun at a new bar & restaurant on the old Fish Face site on Darlinghurst Rd, Darlinghurst. Under owner Ricardo Acastillo, Playa Takeria has décor and menu inspired by Mexico's Caribbean coastal region. TURKISH DELIGHT: The owner of Balmain's renowned Efendy restaurant steps up a notch with news he will open a Turkish venue at Barangaroo. This will be preceded by Porteno chef, Ibrahim Kasif who will open his Turkish diner, Stanbuli, midyear in Enmore. All this great world dining – without expensive airfares!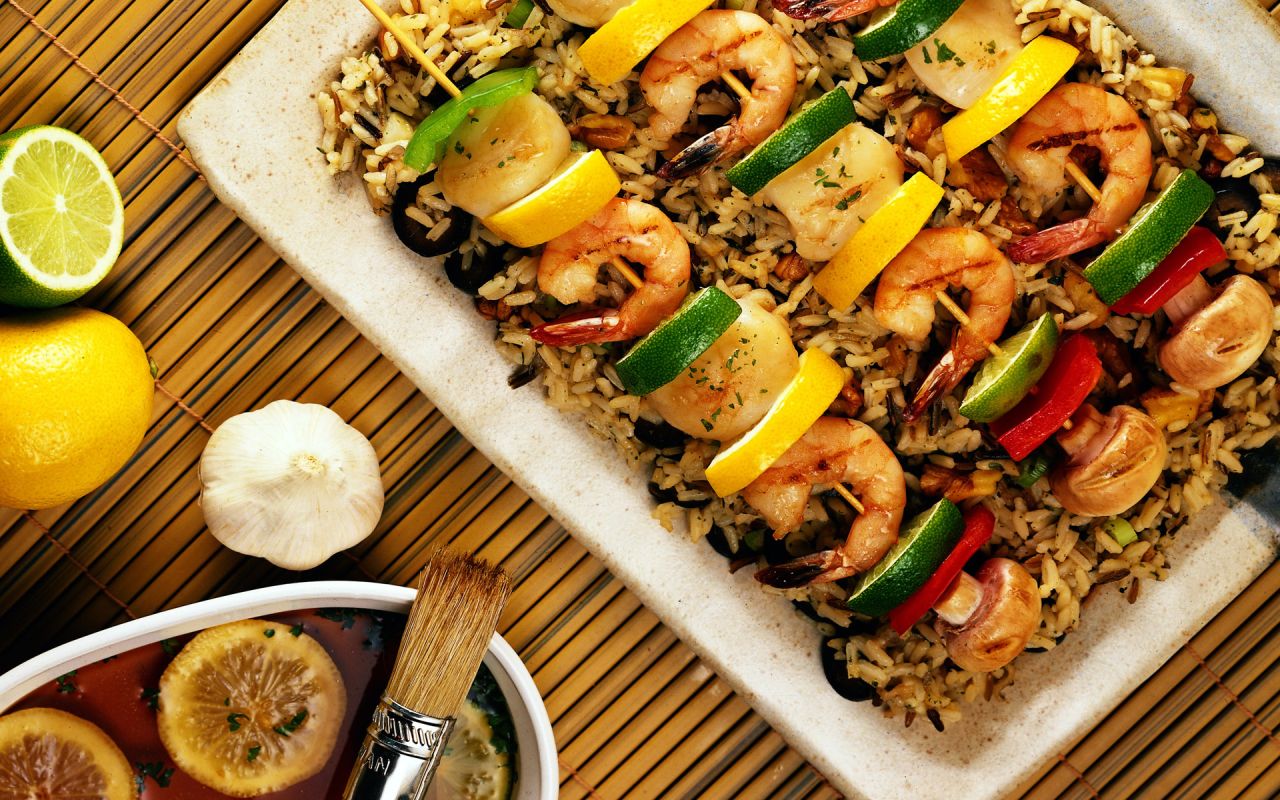 East is east – and Street Food's neat!
The vogue for Asian and Subcontinent "hawker" eateries and "street food" is still on a roll around the city and suburbs, but while local versions are sticking close to the real thing in produce and dishes, they tend to put their operations inside buildings rather than outside on the street. Brave new worlders include: SUBCONTINENTAL offering a cross-country Indian menu including Bengali curries, South Indian fish grills and Punjab tandoori. It's further international expansion from Sam Christie of Apollo and Cho Cho San. HAWKER in Sussex Street zeroed in on a slightly neglected area, Chinese-Malaysian street food, with a succulent range of soups, noodles and laksas. In Surry Hills, BANG is offering Indian street food with a slight mod twist, under a Bangladeshi chef creating dishes like Bombay Chops, Duck Egg Omelette. And, keeping to past subcontinent influences, backed by a Portuguese wine list! BOON CAFÉ in Haymarket has turned Thai on its head, drawing on lesser-known cuisine from the northeast and offering fermented pork sandwiches, pickled crabs & pork sausage, jackfruit & pork-bone soup. Meanwhile, at COOGEE PAVILION, Justin Hemmes has a bunch of Asian eatery pop-ups for "March into Merivale" – it will be interesting to see which of these gets a permanent gig.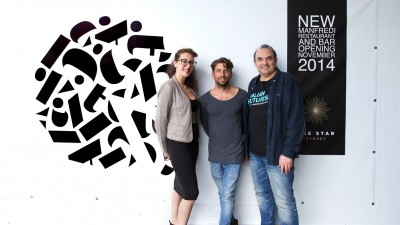 Manfredi goes 'pazzo' about pizza.
Well, we all know that leading chef, Stefano Manfredi, the man who runs Osteria Balla at The Star, is far too professional to go 'pazzo' (mad) about anything. In fact he is very serious about pizza, as shown by the news that he is opening Pizzaperta - on Pirrama Road, underneath Balla. Also serious to the extent that the venue will use stone-ground flour imported from Italy - and that it will be supervised by head chef Gianluca Donzelli, who has been head-hunted from his success at international pizza competitions in Naples. Expect high quality traditional pizzas, plus some more contemporary versions. (See Pizzaperta's feature in the CBD section of Sydney Restaurants.)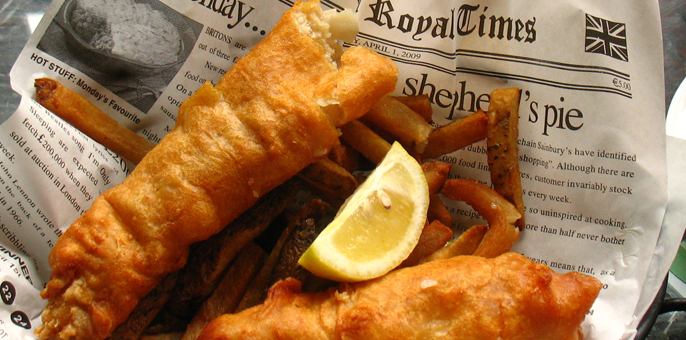 'Home cooking' for ex-pat Poms.
Many of those pasty Poms that you see getting sunburnt hot-pink on Bondi Beach like nothing more than 'a good fry-up'. Now, a new Bondi Junction venue is about to make those backpackers' dreams come true! The Traditional Chip Shop will offer many of the (odd) dishes they love. Battered Cod and Haddock. Chips in Gravy or Curry Sauce. Even Pickled Eggs and Deep-fried Mars Bars. At 73 Bronte Road, it's also very handy to a Bondi Junction pub with a friendly name for thirsty Brits - The Cock 'n Bull Hotel. Sounds like just the place for 'the Barmy Army'