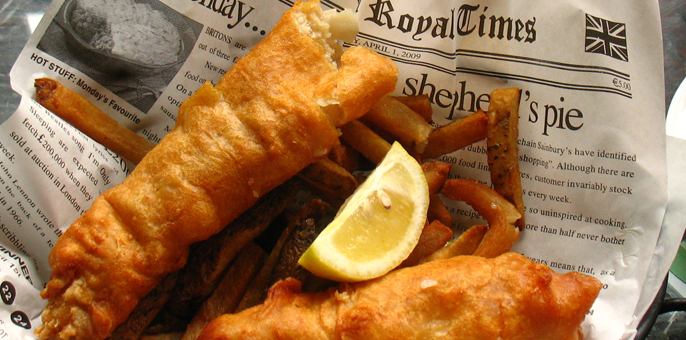 'Home cooking' for ex-pat Poms.
Many of those pasty Poms that you see getting sunburnt hot-pink on Bondi Beach like nothing more than 'a good fry-up'. Now, a new Bondi Junction venue is about to make those backpackers' dreams come true! The Traditional Chip Shop will offer many of the (odd) dishes they love. Battered Cod and Haddock. Chips in Gravy or Curry Sauce. Even Pickled Eggs and Deep-fried Mars Bars. At 73 Bronte Road, it's also very handy to a Bondi Junction pub with a friendly name for thirsty Brits - The Cock 'n Bull Hotel. Sounds like just the place for 'the Barmy Army'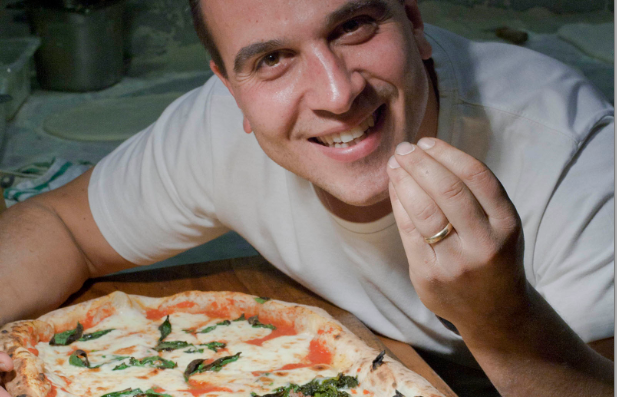 Pizza king goes west.
Visit Lane Cove early on a Friday or Saturday evening and you might think there was a pop concert on - but those queues are keen diners waiting to get into Via Napoli. This premium pizzeria from Naples-born chef, Luigi Esposito, has become an urban legend - with awards sprinkled across Via Napoli like exotic toppings. And now, Esposito is on the move - West - but not very far. The New Year will see him opening Il Girrarosto in nearby Hunters Hill, next door to the other Via Napoli. New position - and new food direction too. It'll be rotisserie style, offering classics like suckling pig, quail and rabbit. Esposito also plans to include a casual wine bar. Watch this space for developments.