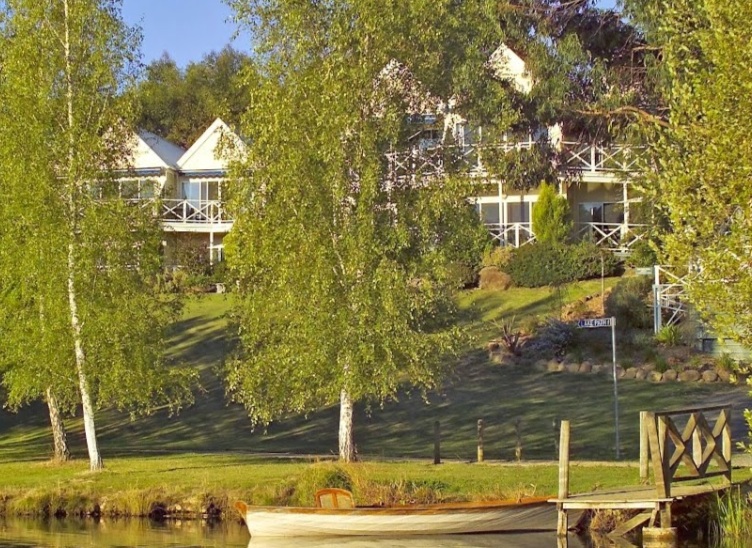 Australia's Top Ten Restaurants?
A recent restaurant survey has cast a wide net – in fact a national net – over the Australian dining scene. From this emerged the Chef Hat award winners for 2016. Just 462 restaurants across the country (and the cities) have made the cut. Topping this list are the Top Ten Australian Restaurants. In NSW, Sydney scored five of these. The prestigious restaurant venues were Rockpool, Sepia, Est, and The Bridge Room, all in the CBD – plus Quay down at The Rocks. Victoria carved up the other 5 major awards. The legendary Flower Drum, and Vue de Monde in the CBD – and Attica Rippon Lea in the suburb of Elsternwick - but the other 2 were out of town. These regional winners were Lake House at a lush spa setting in Daylesford (pictured) a fair way north-east of Melbourne – and in the opposite direction, 130 km south-west of Melbourne, Brae at Birregurra. That restaurant is really putting their neighbourhood on the map as the population is only some 680 people.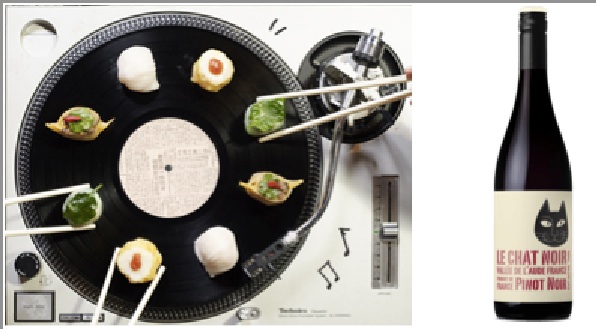 Holiday tastes – on the wilder side.
Bored with turkey, ham and chicken? Try some new and exciting tastes these holidays – whether dining at an unusual restaurant, enjoying a classy dinner at home, or trying a new wine for the first time. Asian STREET FOOD continues to make big news around town, and Westfield, Chatswood has just added a whole street of these eateries under the name HAWKER LANE. Summer calls for fruit and it's peak MANGO SEASON with lush samples from Bowen and Townsville in shops right now. A great dessert, they also give salads a refreshing zing. Love CHINESE DUMPLINGS? Try the Black Pepper Duck & Pumpkin Puffs at WORK IN PROGRESS, 50 King St, City. An all-rounder wine? A FRENCH PINOT NOIR will fill the bill – especially at around $20! It's Le Chat Noir 2014, from Vintage Cellars, or Dan Murphy. Happy taste adventuring on your summer break!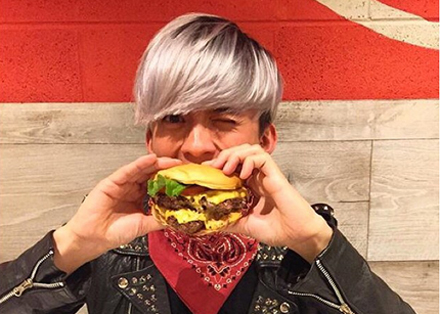 Coming Attractions - Sydney Dining
Just lately, there's plenty of movement in Sydney dining on both the Restaurant and Pub scene. BELLEVUE HOTEL: The dining room here in Paddington is a long-established favourite. But now it's had a dazzling internal makeover – and introduces a bright, brilliant new menu from ex-Becasse head chef, James Metcalfe. ONE TEA LOUNGE: At 73 York Street, David Yip, famous for his Ramen Burger, is offering a wild but wonderful menu – with many dishes including green tea as a taste element! PARRAMATTA PRIZES: Sydney's second city will welcome a Neil Perry BURGER PROJECT eatery and a super deli/food store from Salts Meat Cheese. They'll join existing hotspots like Jamie's Italian, and Bourke Street Bakery.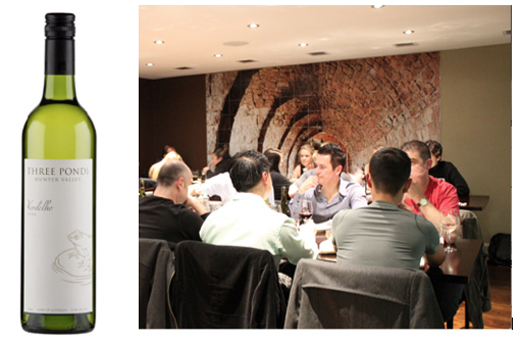 Right wine, right food at Al Aseel.
Sounds like the start of a joke… An Afghani, an Abbruzzese, a Lebanese, a Sicilian, and an Australian walk into the well-regarded Lebanese restaurant, Al Aseel. They order one of the lush banquets on offer, and the companions turn to the Australian to recommend a wine. Considering some of the robust flavours of coming dishes he checks the wide-ranging wine list and suggests a nice full and firm Verdelho as the answer. There's one from Three Ponds in the Hunter. All were delighted as the meal progressed – sumptuous food and a fine wine. A few more Three Ponds bottles were ordered in the interests of confirming the choice. In addition to the original Al Aseel at Newtown, you can sample their delights at Lakemba and Penrith – with Alexandria coming soon.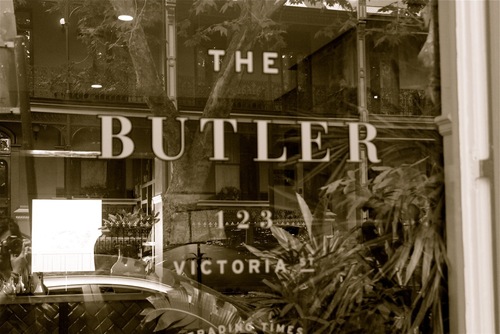 Caribbean blows cool in Potts Point
The busy lads from Applejack Hospitality have colonised another cuisine area of Sydney, planting a French-Caribbean flag on their latest venue, The Butler, at Potts Point. Hamish Watts and Ben Carroll, the guys behind chic and popular modern venues, Bondi Hardware; SoCal, Neutral Bay; and The Botanist, Kirribilli, have come up with another winner. The old Mezzaluna site has been totally refreshed to magically convey diners to the West Indies in furnishings and décor – still with views to The Domain. And Executive Chef, James Privett will enjoy himself creating tasty dishes to suit the look. The Butler is open 7 nights for Dinner, and Wednesday to Sunday for Lunch.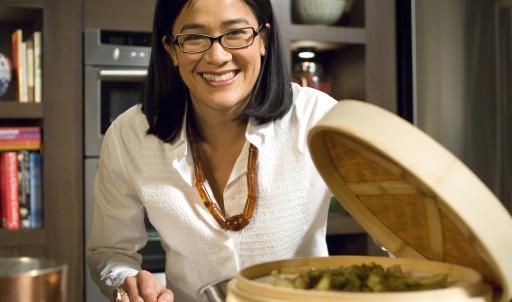 Kylie Kwong stays East for new opening.
Friday 12 December saw the opening of the latest venture from colourful chef, Kylie Kwong. You just cannot keep this girl out of the kitchen, or out of the minds of appreciative Sydney diners. The name of the restaurant on Macleay Street, Potts Point may ring a bell; yes, it's Billy Kwong! It is however a roomier space than her Surry Hills operation, able to seat over 140 diners. While there is a main dining area, the new layout will offer true bar dining also. There's an exciting and extensive, drinks, wines and cocktails list – but we just have to wait and see what menu magic Kylie Kwong comes up with this time. Billy Kwong, Shop 1, 28 Macleay Street, Potts Point